Uitgelicht project:

Hamara Foundation

Mumbai, India
"Break out of a vicious
circle and create a better tomorrow for themselves"
Shraddha Chonkar (project manager Hamara Foundation): Hamara Foundation (Mumbai, India) has been working for the upliftment of children in India since a very long time but hasn't come across associations like the one it has with Wings of Support (WoS).The financial aid received from WoS helped us create "The Children's Development Khazana" (CDK) with this initiative Hamara Foundation is looking to instill children with a habit of saving and provide them with money management skills, which we believe will help them break out of the vicious circle and create a better tomorrow for themselves. With your support and assistance we were able to create the core structure of the CDK's operations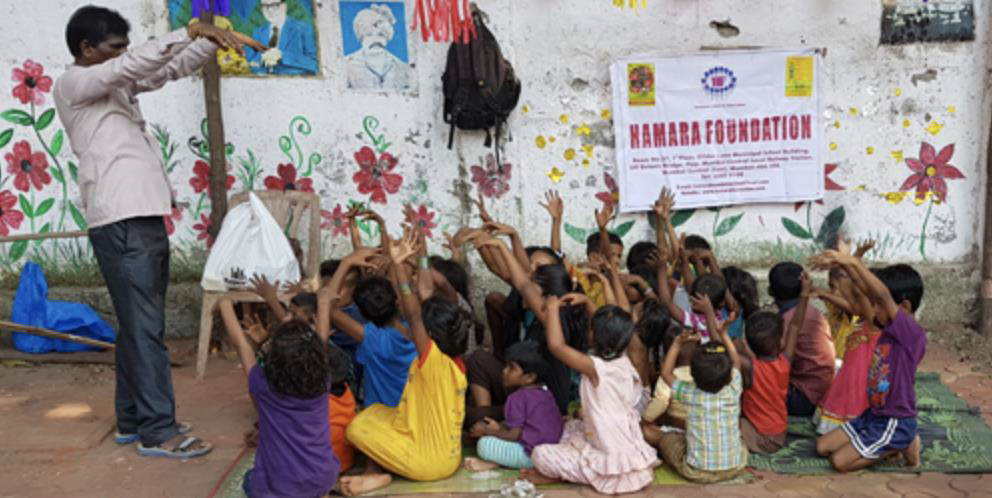 Wings of Support also helped in organizing a residential camp for 50 students which was for developing leadership skills among the students so that they can take a charge of things going on around them and step up when the situation requires them to. This camp was also used for recreational activities for the students and give them a break from the bleak circumstances that they face and conquer every day. Wings of Support provided 200 students of school stationary. Hamara Foundation is extremely grateful for the resources in the fight against poverty and providing children better opportunities. Our association with WoS has been one of its kind and Hamara Foundation looks forward to working with WoS again and make this world a better place for each and every citizen of this world.